Beauty & Self
Books & Music
Career
Computers
Education
Family
Food & Wine
Health & Fitness
Hobbies & Crafts
Home & Garden
Money
News & Politics
Relationships
Religion & Spirituality
Sports
Travel & Culture
TV & Movies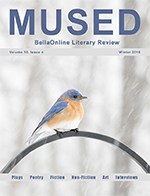 Sometimes it seems as if winter quotes make winter out to be a necessary evil which exists only for us to appreciate the subsequent warmth. Shelley: "If winter comes, can spring be far behind?" Shakespeare: "Now is the winter of our discontent made glorious summer by this sun of York." Hugo: "Laughter is the sun that drives winter from the human face."

But winter is far more than a down against which to compare the subsequent ups. Winter is a powerful, magical time. It is a season of strength. Of looking inward and finding focus. Bob Seger stated, "I write probably 80 percent of my stuff over the winter." Terri Guillemets reminds us, "The color of springtime is in the flowers; the color of winter is in the imagination." The Winter Solstice is a time to embrace the mysterious. The endless possibilities. The sense that we already have, within ourselves, boundless creativity and opportunity. We simply have to still ourselves and listen.

Winter is a powerful season. It gives us that space to look back and learn from our history. To look forward and envision what we wish to become. To be fully mindful of the present and be aware how each day has potential for us to speak out and impact the way our world proceeds. To move us toward peace, fulfillment, and an appreciation of what each of us has to offer.

Happy Winter Solstice.

Enjoy the Mused Winter Solstice 2016 Issue



Can You Pass The Cellulite Test?
Body Care - BB Lee, Editor

Studies show that the majority of the female population develop cellulite at some point in their life.




Easy Sewing Projects for Beginning Sewers
Sewing - Cheryl Ellex, Editor

Learning how to thread a sewing machine, thread a needle, fill a bobbin, and stitch a straight seam may seem common-sense and elementary to a novice sewer, however there is much for a sewing newcomer to learn about sewing, and seemingly all at once. Just where to begin can be daunting.




Turning Your Hobby Into Profits
Small Office/Home Office - Carla Cano, Editor

Tips for turning your hobby into a profitable business.




Newspaper Sculpture
Crafts for Kids - Launa Stout, Editor

This amazing "build-it-big" project is amazing to children. They can create something large and quickly and in the process they learn something about engineering and balance and structural strength.




Angel Message Tenderness
New Age - Deanna Leigh Joseph, Editor

People often believe that tenderness is risky; that it may leave them vulnerable to heartache, or suffering. However, this is not the case. When you walk through your life with a tender heart, you allow yourself to be guided by your heart's wisdom. And, you will more easily hear the loving support o




Tarot and Empathy
Tarot - Linda J. Paul, Editor

Empathy is definitely a necessity when it comes to reading Tarot. In order to understand what a client is experiencing in his or her life, the reader must be able to fully listen without judgement or bias.


| Google+ |
E D I T O R R E C O M M E N D E D
Original Cat Design Products


From Cafepress - Purchase a wide varity of quality products, from t-shirts to magnets, tote bags to mugs and much more, with this original cat design, created by the editor of the Cats Site.
How to Buy Your Next Car


A true car buying expert explains in detail how to buy your next car. From credit and financing to dealer cost and sales tactics, "How to Buy Your Next Car" is full of insightful information to help you avoid making typical car buying mistakes.
Christian Living Site Shop


Find book reviews of Christian Books both fiction and non-fiction. Read my experience in purchasing a Bible Book Cover.